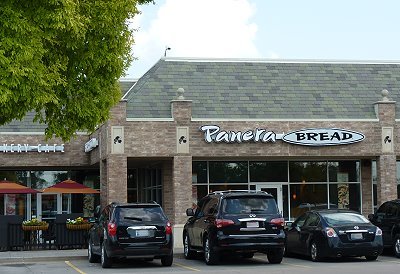 At Panera Bread, we believe we are many things. We are bakers of bread. We are fresh from the oven. We are food you can trust. We are a symbol of warmth and welcome. We are a simple pleasure, honest and genuine. We are a life story told over dinner. We are a long lunch with an old friend. We are your weekday morning ritual. We are the kindest gesture of neighbors. We are home. We are family. We are friends. We are Panera Bread.
Stop in any time for a warm cup of coffee, a fresh salad, a hand-crafted sandwich, a delicious bowl of soup, or an artisan pastry. We would also love to cater your next board meeting or family gathering!
Visit our website at PaneraBread.com.
Hours:
Monday — Saturday, 6 am — 9 pm
Sunday, 7 am — 8 pm
Info:
10600 S Pennsylvania Ave, Suite 1
Oklahoma City, OK 73170
(405) 378-8353
FAX: (405) 378-8010