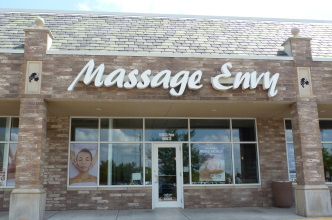 The on-going benefits of professional massage therapy can have a profound effect on both the body and mind. From reducing stress relief to the alleviation of chronic pain, more and more people in Oklahoma City are discovering the therapeutic benefits of their nearby Chatenay Square Massage Envy Spa.
Our professional massage therapists are eager to customize a massage session that fits your specific needs. Best of all, we're open late weeknights and weekends, so Massage Envy Spa is there whenever you need relief the most.
Professional, affordable and convenient – massage therapy in Oklahoma City is waiting at Massage Envy Spa.
Monday — Friday, 8 am — 10 pm
Saturday, 8 am — 8 pm
Sunday, 10 am — 6 pm
Info:
10700 S Pennsylvania Ave, Suite 23
Oklahoma City, OK 73170
(405) 237-3345