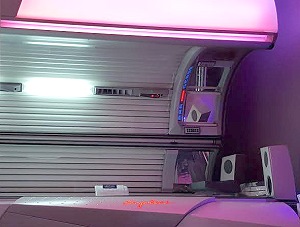 Sandy Beaches Sun Spa is an upscale tanning salon, with additional wellness services and products.  We are your best spot for Oklahoma City tanning!
We invite you to step away from your busy life and enjoy peace, serenity, and relaxation in one of our wellness spa pods.
We have various products for tanning, including sunless and anti-aging.
Tan in luxury–you deserve it!
Like us on Facebook for specials and more!
Hours:
Monday — Friday, 9 am — 9 pm
Saturday – Sunday, 10 am — 6 pm
Info:
10600 S Pennsylvania Ave, #8
Oklahoma City, OK 73170
(405) 378-2674